During her years of practice, Wimberly has worked with hundreds of residential clients, numerous hospitals and nursing home organizations, architects, landscape architects, contractors, churches, and commercial businesses.
Wimberly has enthusiastically practiced landscape architecture in the Middle Georgia community and volunteered her landscape talent and her leadership ability to numerous community interests and projects. Her contributions have been recognized with awards at every level of her career. She has served on numerous Boards and Chaired several Boards and Commissions, advocating for and promoting the profession of landscape architecture.
Through her professional practice, she has significantly improved the landscape within the College Hill Corridor and Downtown Macon. In the process, she has educated City leaders, business leaders, neighborhood organizations and individuals about the contribution landscape architects make in improving the built environment in which they live.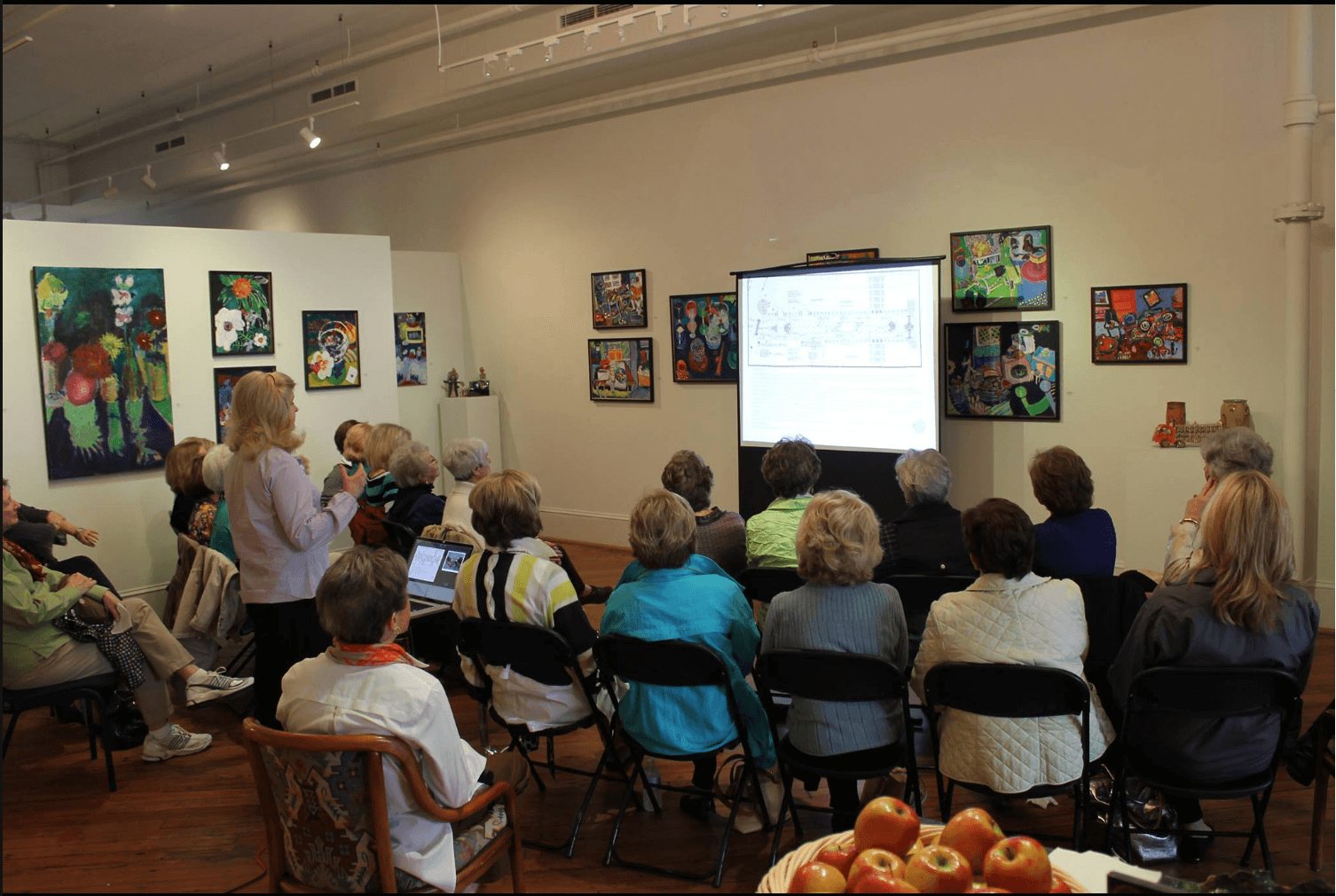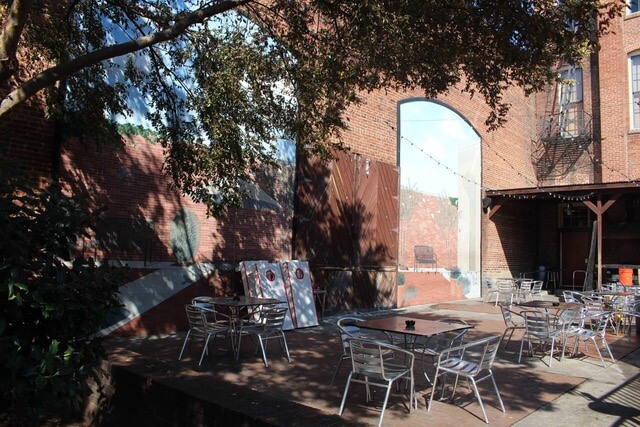 COMMUNITY ACTIVITIES – CURRENT
Atrium Navicent Board of Directors – Chair of the Facilities Committee
Main Street – Macon=Bibb
Macon Rescue Mission – Board Member
Bike Walk Macon – Board Member
ONPPI – Board Member
Junior League of Macon – Community Advisory Board 
PAST ORGANIZATIONS
Junior League of Macon – President
Macon-Bibb County Historic Design Review Board – Chairman
Hay House – Chairman – Celebration at the Station
Museum of Arts and Science- Discovery House-Project Chair
Junior League, Board Member – Landscape Committee – 4 years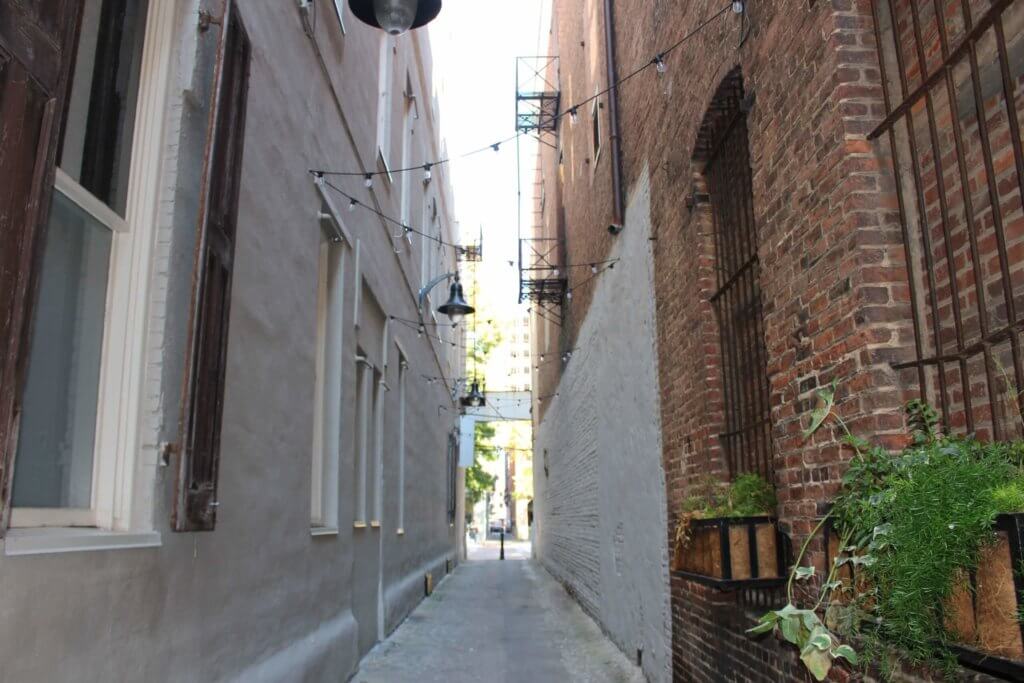 EDUCATION
Licensed Landscape Architect since 1979
University of Georgia | Bachelor of Landscape Architecture 1978 
PROFESSIONAL EXPERIENCE

Greenhouse Garden Center – Landscape Architect 1978-1980
Planning and Zoning – Zoning Administrator 1980 – 1982
Charter Medical Project and Site Development 1982 – 1992
W. T. Designs – Owner -Landscape Architecture Practice 1992 – Current
PROFESSIONAL MEMBERSHIPS

Association of Landscape Architects, ASLA – Middle Georgia Section Chair
AWARDS AND RECOGNITIONS
Woman of Distinction 2012 – Girl Scouts of Historic Georgia
Juanita Jordan Award – NewTown Macon – 2008
Waddell Barnes Award – Macon State College
Stratford Academy – Alumni Service Award
Bibb County Schools – Extra Mile Award
Juanita Jordan Award – NewTown Macon – 2021
LANDSCAPE ARCHITECTURE PROJECT-AWARDS

Alley Project – Georgia Cities Award
Alley Project – Historic Macon Award
VOLUNTEER LANDSCAPE ARCHITECTURE PROJECTS
Ocmulgee Heritage Trail – Playground at Amerson Water Works Park
Cannonball House – Rear Garden
Vineville United Methodist Church
Bibb County Schools – L. H. Williams, Sonny Carter, Miller Magnet, Westside Courtyard, Rosa Taylor
Alzheimer's Garden – Central City Park
Walkway and Stage Area – Central City Park
Museum of Arts and Science – Master Plan – 10 years
Stratford Academy – Master Plan – 20 + years
CLIENTS AND PROJECTS:
NewTown Macon – Alley Renovation Project, initial project 2007 – 2009,
Project Renovation and Update 2021 – 2022, Poplar Street Renovation.
Eisenhower Business Improvement District (EBID) –
Master Plan for Landscape Improvements within the EBID.
MaconBibb – Interstate Beautification Projects, Gateway Park Renovation, Master Signage, Elm Street Park, Leadership Macon and Blair Overlooks at Amerson River Park, Coleman Hill Park Master Plan and Renovation, Daisy Park Renovation, Triple Park Master Plan, and Filmore Thomas Park Master Plan, High Street Park and Poplar Yards renovation.
Macon-Bibb County Urban Development Authority –Cherry Plaza and Alley Renovation Project – Landscape Architect and Project Manager
Atrium Navicent Health – Damon King Plaza and Fountain – Hemlock Entrance, Pine Street – New Street Renovation Project – TE project with GDOT, Oncology Memorial Garden and Beverly Knight Olson Children's Hospital Plaza and landscape, and Carlyle Place Landscape Renovation,
Mercer University – College Hill Corridor – TE project with GDOT
Historic Macon – Beall's Hill renovation streetscapes, landscape and signage program.
Macon State College – Education Building, Conference Center and Lake Walk, Library Courtyard, Charles Jones Building, Library and Administration Plaza and Warner Robins Campus.
Wesleyan College – Renovation of Taylor Hall – LEED project, Munroe Science Building, Past Landscape Architecture Projects include Center Courtyard Project in the Dorm area, renovation projects on campus.
Marriott Hotel – Landscape plan and construction supervision
Bibb County – Renovation of Arrowhead Park – Signage
Central Georgia Technical College – The J Building Landscape Plan
Riverside Cemetery – Master Plan for Hillside Section and Madison Street